Project SOMEONE is pleased to announce the launch of the Words in Context Database.  The project uses Corpus-Assisted Critical Discourse Analysis (CACDA) to critically analyze recent hate discourse on popular online spaces such as YouTube, Twitter, Facebook and Reddit.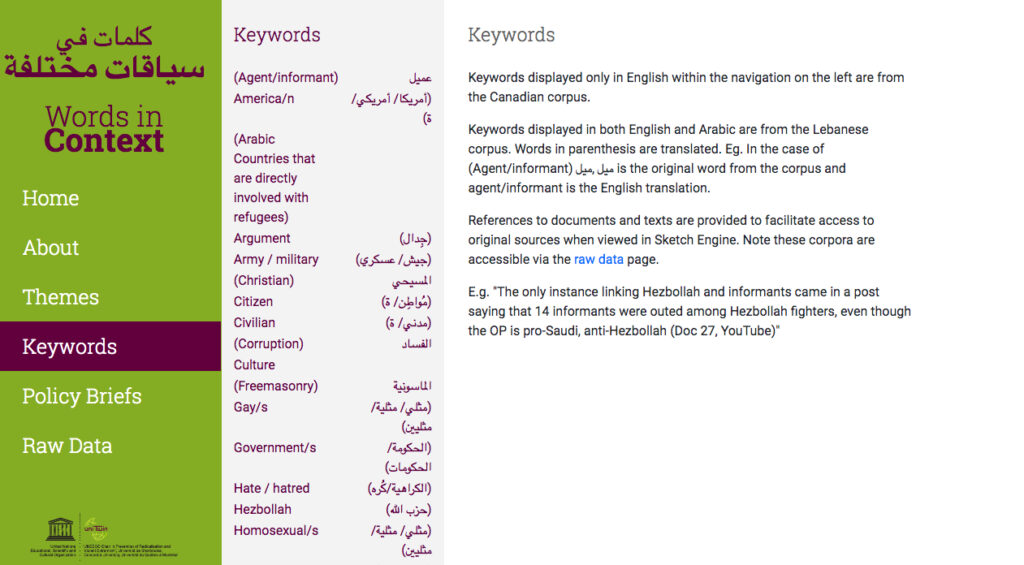 The focus of the project is on the Lebanese and Canadian contexts and aims to inform and shape public policy on these issues of extremism, misogyny and gender-based violence. Government and community leaders, researchers and practitioners can access this valuable tool to detect patterns and trends of online hate.
The database website is easily navigable by keyword or theme (each of which also includes an accompanying policy brief) and the raw data is also available for download.
The project was developed by Vivek Venkatesh, Kathryn Urbaniak, Manasvini Narayana, Ryan Scrivens, Rawda Harb, Racha Cheikh-Ibrahim, Tieja Thomas and Simon Rodier. It was funded by Global Affairs Canada as part of a larger project including the "Hate to Hope" MOOC, as well as specialized workshops in Lebanon.
To learn more please visit the website