ALAVA, Séraphin – Ph. D.
Full Professor at the EFTS Mixed Research Unit, Mr. Séraphin Alava specializes in education sciences. He is a member of the "Radicalities and regulations" team at the Maison des sciences de l'Homme of Toulouse CNRS. As an expert, he led the UNESCO World Report on the links between radicalization and social media. Mr. Alava is the head of three European research networks, building cross-disciplinary links which provide a better understanding of the processes of radicalization, radical withdrawal issues and the processes leading to violent extremism. He developed a method for evaluating the impact of counter-speech initiatives aimed at preventing radicalization, which is included in the Radicalisation Awareness Network's best practices.
Mr. Alava is an associate member of the UNESCO-PREV Chair.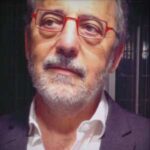 ANTONAKIS, Anna – Ph. D.
Anna Antonakis is currently a visiting professor for journalism studies and Research Associate in the project: Media and Digital Literacy in the Arab World and Europe at Freie Universität Berlin. As an interdisciplinary scholar, she explores questions around media representations and technologies, social mobilization and security/ies from an intersectional perspective. She holds a Ph.D in Political Science from FU Berlin and is a member of the International Consensus Guidelines Committee for the Prevention of Radicalization and Violent Extremism.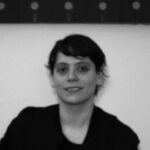 AUDET, Geneviève – Ph. D.
Professor at the University of Québec in Montréal (UQÀM), Geneviève Audet specifically works at the Department of Specialized Education and Training of the Faculty of Education Science. She is Regular Researcher at the SHERPA Research Institute of the CIUSSS du Centre-Ouest-de-l'Île-de-Montréal and Holder of the 'Chaire de recherche sur les enjeux de la diversité en éducation et en formation'. Ms. Audet's research focuses on intercultural education, prevention of violent radicalization in school settings, relations between school, immigrant families and community, and training of school staff in this area.
Mrs. Audet is an associate member of the UNESCO-PREV Chair.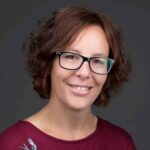 BEN HAFAIEDH, Abdelwahab – Ph. D.
Professor of Sociology at the Faculty of Humanities of the Tunis University (FSHST), Abdelwahab Ben Hafaiedh is the president of the Applied Social Science Forum – Arab Region. He is also the secretary general of CAFA (Civil Actors in Fight against Violent Extremism) network. His most recent books are 'The Tunisian Labor Market in an Era of Transition' (2019) cowritten with Ragui Assaad, 'Arab Spring : Negotiating in the Shadow of the Intifadat – Analyzing the Arab Spring Springs' (2015) cowritten with William Zartman, 'Critical Perspectives on International Education – Series Editors' (2012) and 'The Student Visa: The Object of Desire, the Mirror of the Undesirable (International Mobility of the Tunisian Students after 9/11)' (2005).
Mr. Ben Hafaiedh is an associate member of the UNESCO-PREV Chair.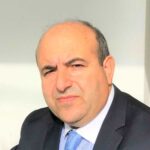 BENOÎT, Maryse – Ph. D.
Associate Professor at the Department of Psychology of the University of Sherbrooke, Maryse Benoît specializes in intercultural intervention and trauma treatment, particularly in the evaluation of different intervention modalities (cognitive-behavioural therapy, art therapy, etc.) for immigrants and refugees who have experienced violence and severe trauma. Her research also focuses on sociocultural variables that may influence the therapeutic relationship and response to treatment. Ms. Benoît is also interested in compassion tiredness, as well as emotional regulation strategies among facilitators working with immigrants and refugees.
Mrs. Benoît is an associate member of the UNESCO-PREV Chair.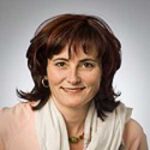 BIRDWELL, Jonathan
Jonathan Birdwell is Regional Director for Europe, Middle East, Africa – Policy and Perspectives for Economist Impact. He oversees the research, education and policy work of ISD, which includes the Policy Planners Network and the Strong Cities Network. Mr. Birdwell holds an M.A. (Honors) from the London School of Economics and Political Science and a B.A. in political science and philosophy from Tulane University in Louisiana. Jonathan's current research focus is on developing unique partnerships and ISD's online technology and analytical capabilities to provide an up-to-date understanding of extremist propaganda and recruitment tactics. He is also responsible for evaluating ISD's online campaigns and personal online interventions.
Mr. Birdwell is an associate member of the UNESCO-PREV Chair.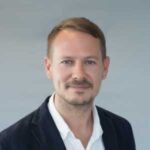 BOUHANA, Noémie – Ph. D.
Dr Bouhana is Associate Professor in Security and Crime Science at UCL, where she leads the Counter-Terrorism Research Group. She investigates the processes involved in the emergence of extremist social ecologies in complex systems, the role that these ecologies play in the individual development of an extremist propensity, the mechanisms which underpin individual susceptibility to extremist moral change, and the implications of this understanding for risk analysis. At present, she is Principal Investigator of the $1M project "The Social Ecology of Radicalisation", funded by the Minerva Research Initiative. Her previous work has been supported by the European Commission, the Centre for Research and Evidence on Security Threats, the Defence Science and Technology Laboratory, the Office of Security and Counter-Terrorism, the MoD Counter-Terrorism Science and Technology Centre, the Engineering and Physical Sciences Research Council, and the US National Institute of Justice.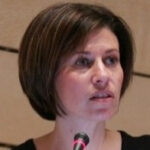 BOULAD-AYOUB, Josiane – M.S.R.C Ph. D.
Josiane Boulad-Ayoub studied philosophy at the University of Lyon III. From 1973 to 1979, she was Director of the Philosophy Department at Cégep du Vieux Montréal. She worked at the University of Québec in Montréal (UQÀM) as Director of the Philosophy module (1980-1984), as Director of the Certificate in Social Sciences—that she helped found—(1983-1985), and as Director of the Department of Philosophy (1992-1996). Ms. Boulad-Ayoub was also Vice-Dean in Research at the Faculty of Human Sciences (2004-2007). In 2011, she was appointed Professor Emeritus. Earlier in her career, in 1999, she became the first holder of the UNESCO Chair in the Study of the Philosophical Foundations of Justice and Democratic Society in Canada, thus recognizing her international influence.
Mrs. Boulad-Ayoub is an associate member of the UNESCO-PREV Chair.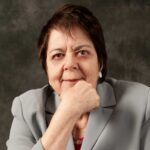 BUSHER, Joel – Ph. D.
Joel Busher is Associate Professor at the Centre or Trust, Peace and Social Relations (CTPSR), Coventry University, UK. The broad aim of his research is to document and enhance understanding of how human interactions – the rituals that shape and comprise our everyday lives; the cognitive and moral orders that we make, break and patch together again; and the emotional rhythms of our lives – give rise to or undermine harmonious social relations and human well-being. He has spent much of the past ten years carrying out research relevant to efforts to prevent violent extremism. This has included mixed methods research about the dynamics of mobilisation against religious or ethnic minorities; the escalation, non-escalation and de-escalation of group-based violence and how members of militant groups themselves contribute to manage the parameters of their violence; and research and evaluation of the enactment and impacts of PVE policies and programmes.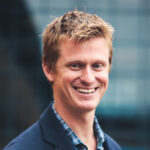 CHERNEY, Adrian– Ph. D.
Professor Adrian Cherney is an academic criminologist in the School of Social Science, at the University of Queensland. He has received national and international funding for research on violent extremism. He is currently an Australian Research Council Future Fellow. His fellowship has two main programs of research: 1.The evaluation of programs aimed at convicted terrorists and individuals identified as at risk of radicalisation; 2. Analysis of risk and background factors of individuals who have radicalised in Australia and implications for the design of interventions and risk assessment tools. For instance, he is developing and testing metrics and methods to evaluate case-managed interventions aimed at radicalised individuals. He completed the first ever evaluation of the Proactive Integrated Support Model (PRISM) intervention in New South Wales, that targets convicted terrorists and radicalised inmates. Professor Cherney is involved in many Countering Violent Extremism (CVE) programs, such as data baselines and evaluation guidelines.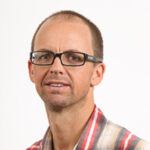 CHOQUET, Sabine – Ph. D.
Associate Professor at the Montréal Institute of International Studies (IEIM-UQÀM), Sabine Choquet is Researcher in Political Anthropology, as well as Researcher and Secretary General of the Centre d'Études des Radicalisations et de leurs Traitements (CERT) of the Université Paris-Diderot. Holder of a doctorate from La Sorbonne, a doctorate in humanities from Université Laval and a 'Habilitation' to lead anthropological research from the University of Fribourg, Ms. Choquet focuses her work on minority rights, cultural, linguistic and religious diversity management policy, collective identity, radicalization mechanisms and violent extremism prevention policy. She mainly studies Canada, Switzerland, Malaysia and Lebanon. Mrs. Choquet is the recipient of various international research prizes, including the first prize for Political Book of the Year in 2012 (Fondation Jean-Charles-Bonenfant), and numerous excellence-based awards, including the Marie Curie Fellowship. She is the author of Unis par la diversité – Ces pays forgés par leurs différences (2018) et Identité nationale et multiculturalisme : deux notions antagonistes ? (2015). Two years ago, she founded an international consortium on the evaluation of radicalization prevention systems. To this day, she is still involved in the consortium.
Mrs. Choquet is an associate member of the UNESCO-PREV Chair.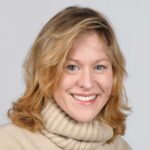 COOLSAET, Rik – Ph. D.
Rik Coolsaet is Professor Emeritus of International Relations at Ghent University (Belgium) and Senior Associate Fellow at Egmont–Royal Institute for International Relations (Brussels). From 2002 to 2009 he served as Director of the 'Security & Global Governance' Program at the Egmont Institute. He has held several high-ranking official positions, such as deputy chief of the Cabinet of the Belgian Minister of Defence (1988–1992) and deputy chief of the Cabinet of the Minister of Foreign Affairs (1992–1995). He has been conducting and coordinating research on terrorism and radicalisation since 2003. He was appointed a member of the original European Commission's Expert Group on Violent Radicalisation (est. 2006) and the subsequent European Network of Experts on Radicalisation (ENER). His current research deals with the foreign fighters issue, the vicissitudes of the concept of radicalization, and right-wing extremism and terrorism.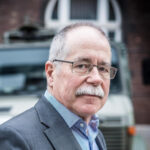 COULIDIATI-KIELEM, Justine – Ph. D.
Dr. Coulidiati is the first Regional Coordinator of the G5 Sahel Women's Platform, a member of the NGO Leaders for Peace and a founding member of African Women in Mathematics (AWM). She is a lecturer at the UFR in Economics and Management at the Thomas Sankara University in Ouagadougou, Burkina Faso. She is the founding president of the Action Group for the Promotion, Education and Training of Women and Girls (GAPEF), which fights for the rights of women and girls and to increase women's essential contribution to peace. In the context of the bloody community crisis in Yirgou, with young people and women leaders, she successfully led the social dialogue for forgiveness and reconciliation among communities in conflict. She has carried out several works and advocacy with the United Nations and high-level international, sub-regional and G5S countries to increase women's involvement in conflict resolution and peace building.
Mrs. Coulidiati-Kielem is an associate member of the UNESCO-PREV Chair.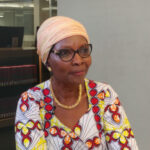 DJOUADI, Chafiaa – Ph. D.
Urban Planner, Architect and Doctor in human geography, Chafiaa Djouadi is Researcher and European Projects Manager in prevention of radicalization leading to violence at the EFTS Mixed Reasearch Unit. Specifically, she works among the "Radicalities and regulations" team of the Maison des sciences de l'Homme of Toulouse CNRS. An expert in public policy and sustainable development, she has worked for governments and international organizations (UNDP, UNICEF, BADEA, AU, etc.) to promote the peaceful and violence-free development of Africa. She is Peace Ambassador for the Peace and Security Council of the African Union (UN Security Council resolution 1325) and acts as a mediator in preventive diplomacy and conflict resolution. Ms. Djouadi is an election observer for several African countries. In this role, she aims to analyze the engagement of women in political life and in the promotion of peace.
Mrs. Djouadi is an associate member of the UNESCO-PREV Chair.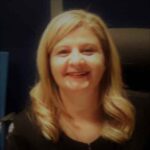 DUCOL, Benjamin – Ph. D.
Assistant Director General of Strategic and Scientific Development at the Center for the Prevention of Radicalization Leading to Violence (CPRLV) in Montréal, Benjamin Ducol has a doctorate in political science from Université Laval and was a postdoctoral fellow at the International Centre for Comparative Criminology (ICCC). He is Associate Professor at both the École de criminologie of the University of Montréal and the Department of Social and Public Communication of University of Québec in Montréal (UQÀM). His research focuses on militant radicalness related to jihadism, radicalization processes in the digital age, issues related to the prevention of violent radicalization and mobilizations of victims of terrorism. He is affiliated with the Canadian Network for Research on Terrorism, Security and Society (TSAS), the International Centre for Comparative Criminology (ICCC), the ANR – Violences et radicalités militantes (ANR VIORAMIL) and the International Panel on Exiting Violence (IPEV).
Mr. Ducol is an associate member of the UNESCO-PREV Chair.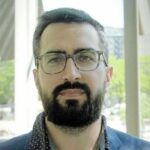 DURAIAPPAH, Anantha – Ph. D.
Dr Anantha Duraiappah is the inaugural Director of the UNESCO Mahatma Gandhi Institute of Education for Peace and Sustainable Development (MGIEP) based in New Delhi, India, in 2014. A science-policy pacesetter, with over 35 years' experience, he now plays a key role in positioning MGIEP as a leading science and evidence-based research institute on education for peace, sustainable development and global citizenship. He leads the Institute's unique application of social and emotional learning to the prevention of violent extremism through youth-led research reports, unique digital online courses and capacity-building activities, intergenerational dialogues leading to policy briefs, and the innovative use of digital games for peace-building. Additionally, Dr Duraiappah is a Fellow of the World Academy of Arts and Sciences (WAAS), a Fellow of The World Academy of Sciences (TWAS), visiting professor in the Urban Institute at the Kyushu University, Japan and Co-Chair of The International Science and Evidence based Education (ISEE) Assessment that contributes to re-envisioning the future of education for human flourishing.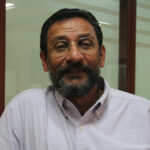 EKSTRÖM, Anna
Anna Ekström is an expert on issues involving extremism and protection of frontline workers. She is affiliated with the Institute for future studies in Sweden, and is the Swedish lead on the project "Evaluation support for countering extremism on a local level" together with Dr. Savoia at Harvard T. Chan School of Public Health and coordinates the research project "Violent threats and security" together with colleagues in Sweden and Canada with the aim to establish a network of researchers on the nexus of violent extremism and crime. Furthermore, she is an advisor to the Swedish national police on violent crimes and doing research and advice on issues relating to the protection of personnel and unlawful influence. Anna has a long experience from working with law enforcement and crisis management and as an advisor to the Swedish national coordinator to safeguard democracy against violent extremism.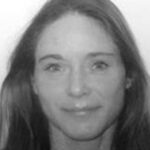 ELLIS, Heidi – Ph. D.
Heidi Ellis, Ph.D., is an Associate Professor in Psychology and Psychiatry at Harvard Medical School and Boston Children's Hospital, and a licensed clinical psychologist. She is also the Director of the Refugee Trauma and Resilience Center at Boston Children's Hospital, a partner in the National Child Traumatic Stress Network. She is PI of a multi-site, longitudinal research project examining developmental pathways to and away from violence, co-leads a multidisciplinary expert resource group on the topic of the repatriation and reintegration of children from formerly ISIS-controlled territories, and is co-developer of the trauma treatment model Trauma Systems Therapy. She also directs the Massachusetts Area Prevention Framework, a multidisciplinary approach to preventing targeted violence and terrorism among adolescents.

EL-HAGE, Habib – Ph. D.
Director of the Research Institute for the Professional Integration of Immigrants (IRIPI), Habib El-Hage is a practitioner and researcher in the field of intercultural relations. Holder of a doctorate in sociology from University of Québec in Montréal (UQÀM), M. El-Hage focuses on prevention, intervention and mediation practices in private and public institutions.  He is Associate Researcher at the Centre de recherche sur l'immigration, l'ethnicité et la citoyenneté (CRIEC) and a member of the Research and Action on Social Polarizations (RAPS) team at the SHERPA Research Institute of the Montréal West Island Integrated University Health and Social Services Centre (MWI IUHSSC). Lecturer in the master's program in intercultural mediation at the University of Sherbrooke, Mr. El-Hage has been working in the field of education for 19 years. He has taken part in several research projects on radicalization and recently published the results of a study on the multiple barriers experienced by racialized LGBTQ people in Montréal, as well as a book on intercultural intervention in a college environment.
Mr. El-Hage is an associate member of the UNESCO-PREV Chair.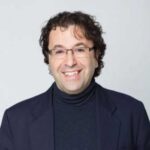 EMERSON-KEELER, Rebecca
Rebecca is an experienced consultant, with almost twenty years working on gendered drivers of extremism in conflict and fragile states as a manager, evaluator and technical advisor.  After starting her career working on humanitarian protection, gender-based violence and human trafficking, Rebecca specialized in prevention of violent extremism, auditing conflict and gender-sensitive interventions, providing strategic policy advice and  building private and public sector capability in the UK, Canada, EU, Africa and the Middle East. Rebecca has supported large programmes integrate the nexus of violent extremism and strategic communications, human rights, peace-building, security and macro-fiscal reform and has evaluated large communication and social media programmes focused on prevention violent extremism. Rebecca is a Senior Advisor on Gender and Conflict for the UK government and runs her own small consulting company.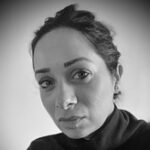 FICETTE, Toria
Toria Ficette is director at Brussels Prevention & Security, the Brussels regional administration in charge of developing and executing the regional master plan for prevention and security. Among other prevention and security topics, she has been coordinating the Brussels network of practitioners working on PVE/CVE issues. In this context, the regional administration supports local actors in developing their CVE/PVE policies in expertise, resources, and tools. She holds a master's degree in international relations and peace studies and a master's in educational sciences. Before joining BPS, she has been working for security agencies where she specialized in counter-terrorism and analysis of global terrorist networks.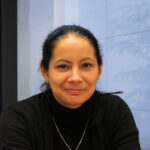 FIELITZ, Maik – Ph. D.
Maik Fielitz is a researcher at the Jena Institute for Democracy and Society working on right-wing extremism, protest and social movements as well as on regulation of social media platforms. He studied political science, history and peace and conflict studies in Jena, Marburg and Athens and is finishing his PhD on the rise of neo-Nazism in Greece at Goethe University Frankfurt am Main. Maik Fielitz is a Non-Resident Research Fellow at the Institute for Peace Research and Security Policy at the University of Hamburg, Doctoral Fellow at the Centre for Analysis of the Radical Right, and International Expert for Greece at the Center for the Research on Extremism at the University of Oslo (C-Rex).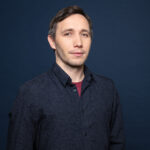 GBEVLO-LARTEY, Larry
Larry  Gbevlo-Lartey  is Executive Chairman of the Human Security Research Center. Holder of a master's degree in international relations from the University of Ghana, a law degree and a bachelor's degree in administration, Mr. Gbevlo-Lartey took part in various peace missions, including the United Nations Organization Mission in the Democratic Republic of the Congo (MONUC), the United Nations peacekeeping force in Croatia and in Bosnia and Herzegovina (UNPROFOR) and the United Nations Interim Force in Lebanon (UNIFIL). From 2009 to 2014, he worked as National Security Coordinator for Ghana.
Mr. Gbevlo-Martey is an associate member of the UNESCO-PREV Chair.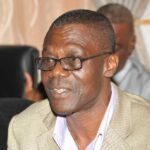 GEOFFROY, Martin – Ph. D.
Throughout his career, Martin Geoffroy, a sociologist, has worked in New York, Winnipeg and Moncton. Professor of Sociology at Cégep Édouard-Montpetit since 2013, he holds a doctorate and a master's degree in sociology from the University of Montréal and a bachelor's degree in communication from the University of Québec in Montréal (UQÀM). For over twenty years, he has focused his research on extreme right-wing and right-wing movements in Québec, the United States and France. He is the author of more than twenty-five articles and book chapters, and has co-edited six special issues of scholarly journals and five books. He was an assistant professor of sociology at the Université de Saint-Boniface from 2004 to 2006, and at the Université de Moncton from 2006 to 2009. In 2016, Mr. Geoffroy founded the Centre d'expertise et de formation sur les intégrismes religieux, les idéologies politiques et la radicalisation (CEFIR). He is a senior member of the Canadian Network for Research on Terrorism, Security & Society (TSAS) and the International Team for Evaluation of Radicalization Prevention (ITERP).
Mr. Geoffroy is an associate member of the UNESCO-PREV Chair.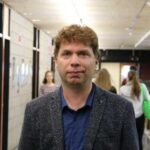 GILL, Paul– Ph. D.
Paul Gill is Professor of Security and Crime Science at University College London. He has published more than 80 papers on the behavioural underpinnings of terrorism. He has received research funding (including co-applications) from sources including the office of Naval Research, Department of Homeland Security, Home Office, Defence Science and Technology Laboratory, National Institute of Justice, the European Union and the North-West Counter Terrorism Unit. These projects exceed €10M in total.  These projects were all directly relevant to violent extremist risk assessment and management. Topics include lone-actor terrorism, mass casualty offenders, online radicalisation, risk factors, evaluation and risk assessment and management. They also span a wide range of threat groups including Irish Republican groups, extreme right-wing individuals, left-wing movements, lone actors, and jihadist-inspired groups and individuals.  He has extensive experience of teaching, developing, and publishing research that uses a range of methodological tools and theoretical paradigms.  He has worked extensively with and as a consultant for UK police forces and their crime reduction partners.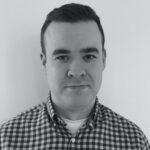 GROSSMAN, Michèle– Ph. D.
Dr Michèle Grossman is Professor and Research Chair in Diversity and Community Resilience at the Alfred Deakin Institute for Citizenship and Globalisation at Deakin University in Australia, where she also serves as Director of the Centre for Resilient and Inclusive Societies (CRIS) (www.crisconsortium.org) and Convenor of the AVERT (Addressing Violent Extremism and Radicalisation to Terrorism) Research Network (www.avert.net.au). She is an Associate Editor of Terrorism and Political Violence, an Editorial Board member of Policing, Intelligence and Counter Terrorism and a Robert Schuman (Distinguished Scholar) Fellow at the European University Institute in Florence. Her research on various aspects of preventing and countering violent extremism has been funded by Public Safety Canada, National Institute of Justice, CREST-ESRC, Department of Home Affairs, CVESC-ANZCTC and Horizon 2020, among others. With Canadian colleagues, she developed the BRAVE measure for youth resilience to violent extremism (2017) and has pioneered multi-country research on intimate bystander reporting on violent extremist involvement (2015-2022)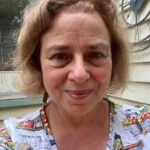 GUNARATNA, Rohan– Ph. D.
Rohan Gunaratna is Professor of Security Studies at the S. Rajaratnam School of International Studies, Nanyang Technology University, Singapore. He received his Masters from the University of Notre Dame in the US where he was Hesburgh Scholar and his doctorate from the University of St Andrews in the UK where he was British Chevening Scholar. A former Senior Fellow at the Combating Terrorism Centre at the United States Military Academy at West Point and at the Fletcher School of Law and Diplomacy, Gunaratna was invited to testify on the structure of al-Qaeda before the 9/11 Commission. The author of 16 books including 'Inside al-Qaeda: Global Network of Terror' (2002). Gunaratna edited the Insurgency and Terrorism Series of the Imperial College Press, London. He is a trainer for national security agencies, law enforcement authorities and military counter-terrorism units, interviewed terrorists and insurgents in Afghanistan, Pakistan, Iraq, Yemen, Libya, Saudi Arabia and other conflict zones. For advancing international security cooperation, Gunaratna received the Major General Ralph H. Van Deman Award in June 2014.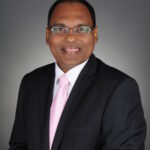 HAMILTON, Ian
Executive Director of Equitas since 2004, Ian Hamilton first joined the organization as Director of Programs, a position he held for five years. Prior to Equitas, M. Hamilton worked in Bangkok for the Coordinating Committee of Human Rights Organizations of Thailand for sixteen months, assisting its campaign for the establishment of a National Human Rights Commission. From 1992 to 1995, he worked in a variety of positions, including Asia Program Officer for Rights and Democracy, also known as the International Centre for Human Rights and Democratic Development. He graduated from the University of Toronto in 1990 with a bachelor's degree in history. In 2016, Mr. Hamilton was appointed to a two-year term on the Board of Directors of the Canadian Council for International Cooperation (CCCI).
Mr. Hamilton is an associate member of the UNESCO-PREV Chair.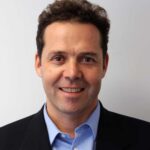 HARRIS-HOGAN, Shandon
Shandon Harris‐Hogan is the Director of RADAR Solutions, a company specializing in research, training and evaluation related to Countering Violent Extremism (CVE). Before founding Radar Solutions, Shandon worked as a researcher at the Global Terrorism Research Centre (Monash University) and as an analyst for the Australian government. A graduate of Masters programs run by Monash and Macquarie Universities; Shandon is currently an Adjunct Fellow at Victoria University. Shandon's research focuses on understanding radicalisation and analyzing the structure of terrorist networks. Such work has been published in a number of leading academic journals, and in 2014 he was named the Future Strategic Writer of the year by the Institute for Regional Security. Shandon's applied research focuses on helping to facilitate disengagement from violent extremism through the design, implementation and evaluation of CVE programs and policy.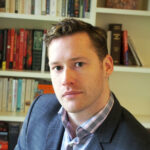 HÉNIN, Nicolas
A former war reporter who has covered the largest recent theaters of war or insurrection, sometimes of a terrorist nature, Nicolas Hénin is a consultant and trainer in counter-terrorism and prevention of radicalisation. He also contributes to projects monitoring disinformation, hate speech and conspiracy. Holder of masters degrees in contemporary history and journalism, he is an auditor of the 69th session of the l'Institut des hautes études de défense nationale (IHEDN). He is notably the author of Jihad Academy : nos erreurs face à l'État islamique (2015) and Comprendre le terrorisme : bâtissons une société résiliente (2017). He is a member of the Radicalisation Awareness Network (RAN), the FrancoPrev network and was a lecturer at Daegu University (Korea).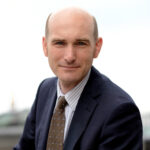 IPE, Jason
Jason Ipe is Chief of Operations for the Global Center. He is responsible for oversight of all programmatic activities across the organization. He has over a decade of experience developing and managing research, international programming, and technical assistance on countering terrorism and violent extremism. Before joining the Global Center, he worked previously analyzing terrorist and illicit financial flows with the Global Financial Integrity program of the Center for International Policy. He holds a BA in international relations from Connecticut College in New London, Connecticut and an MA in international security policy from the Elliott School of International Affairs at The George Washington University in Washington DC.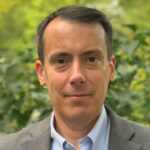 JOIGNANT, Alfredo – Ph. D.
Full Professor at the School of Political Science of the University of Diego Portales (UDP); Senior Researcher of the Political and Social Conflicts Area and Researcher in charge of the Observatory of Multidimensional Conflicts of the Center for Studies on Social Conflicts and Cohesion (COES). D. in Political Science from the University of Paris 1 Panthéon-Sorbonne, he was President of the Chilean Political Science Association from 1998 to 2000, and has been a visiting professor at the University of Paris 1 Panthéon-Sorbonne (Pablo Neruda Chair of Chilean Studies) and at the Institute of Political Studies of Grenoble. His research topics include political elites and their legitimacy, political and institutional charisma, the sociology of the political field, capital and resources in political competition, and the politics of memory.
Mr. Joignant is an associate member of the UNESCO-PREV Chair.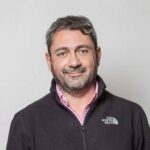 KING, Michael – Ph. D.
Michael King is the Director of research at the Organization for the Prevention of Violence. He is also an adjunct professor in the Department of Political Science at the University of Toronto. He held several positions in the field of counter-terrorism; most recently as senior research advisor at the Canada Centre for Community Engagement and the Prevention of Violence, housed within Public Safety Canada, where he helped develop the Government of Canada's National Strategy on Countering Violence Extremism, and helped establish a community of practice for professionals who work with individuals and families affected by violent extremism. Previously, Mr. King has done contract work for community-based NGOs, think tanks, and Canada's Department of Defence and Ministry of Public Safety. He completed a PhD in social psychology from McGill University, where he researched how individuals legitimize the use of terrorism.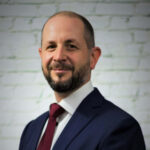 KOEHLER, Daniel – Ph. D.
Director of the German Institute for Radicalization and Deradicalization Studies (GIRDS); Editor-in-Chief of the open access journal Journal on De-radicalization; Fellow of the Program on Extremism at George Washington University. He also advises the Ministry of the Interior of Baden-Württemberg, Germany, on the direction of statewide CVE activities. Mr. Koehler studied religion, political science and economics at Princeton University and the Free University of Berlin. After completing the postgraduate Master of Peace and Security Studies program at the University of Hamburg, he specialized in topics such as terrorism, radicalization, and deradicalization. He has worked as a deradicalization and family counselor in multiple programs and has developed several methodological approaches to deradicalization, especially family counseling programs, around the world.
Dr. Koehler is an associate member of the UNESCO-PREV Chair.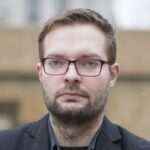 KUANY, Simon
Simon Kuany is a Specialist in the Prevention of Violent Extremism through Education at UNESCO's Mahatma Gandhi Institute of Education for Peace and Sustainable Development (MGIEP) in Iraq. An international nomad from South Sudan, Mr. Kuany completed his secondary education in Kenya while a refugee. He received a joint scholarship from the Indian Council for Cultural Relations and Symbiosis International University, where he earned his MBA and gold medal. Self-taught in global geopolitics and philosophy, he is trained in inquiry-based education and critical thinking. He is currently involved with #YouthWagingPeace and Talking Across Generation on Education (TAGe). Mr. Kuany is also a trainer with the United Nations Alliance of Civilizations (UNAOC) Young Peacebuilders program for the Middle East and North Africa (MENA) regions. His book, The Enlightened Darkness (2017), is an intimate meditation on the causes and consequences of the civil war in Sudan. Proceeds from his book support the education of orphans in South Sudan.
Kuany is an associate member of the UNESCO-PREV Chair.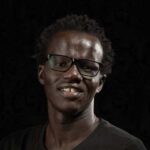 LABORIER, Pascale – Ph. D.
Holder of a doctorate in political science and international relations from Sciences Po, Pascale Laborier is a full professor in Political Science; co-director of the Master 2 Political Science; first vice-president of the University of Paris Lumières in Nanterre; chair of the Political Science Department at the University of Paris Ouest Nanterre, France; scientific coordinator of the Scientific Committee on Radicalization Processes (COSPRAD) within the Athena Alliance. She is a member of the International Scientific Council of the journal Violence: An International Journal, and a member of the InSPIREurope Scientific Committee of the Scholars at Risk network.  From 2005 to 2010, she was director of the Marc Bloch Center of the Mixed Units of French Research Institutes Abroad (UMIFRE) in Berlin. Ms. Laborier's publications focus on public action and police or cameral sciences. Since 2016, she has been on a thematic research mobility on the history of forced academic migration that focused specifically on the Tupamaros and Uruguayan refugees welcomed in France. From 2015 to 2017, she was an advisor – humanities and social sciences to the State Secretariat for Research and Higher Education and was in charge of issues related to the transfer of research to public policies.
Ms. Laborier is an associate member of the UNESCO-PREV Chair.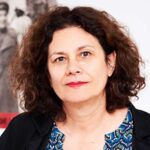 LEMAN-LANGLOIS, Stéphane – Ph. D.
Stéphane Leman-Langlois is Full Professor at the École de travail social et de criminologie of Université Laval. Member of the Intersectoral Team on the Prevention of Social Polarization and Radicalization Leading to Violence of the CIUSSS de la Capitale-Nationale, Mr. Leman-Langlois is Chairholder of the Chaire de recherche du Canada en surveillance et construction sociale du risque. He is Director of the Centre sur la sécurité internationale (CSI) and Co-Director of the Observatory on Radicalization and Violent Extremism (OSR). His research has focused on domestic and international terrorism and right-wing extremism. Mr. Leman-Langois has a doctorate in criminology from the University of Toronto since 2000 and a postdoctoral degree in criminology from the University of Montréal since 2003.
Mr. Leman-Langlois is an associate member of the UNESCO-PREV Chair.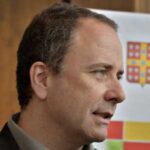 LINDEKILDE, Lasse – Ph. D
Lasse Lindekilde is professor at the Department of Political Science, Aarhus University. He holds a PhD from the European University Institute. His research is focused on political mobilization, violent radicalisation, online political hostility and the implementation and effects of counter-terrorism policies and communication, and interventions to prevent online political aggression. He has published more than 40 articles and book chapters in this domain. His work is interdisciplinary linking insights from political science, political sociology, criminology, social psychology and communication studies. Methodologically he has published work building on both field work, survey research and experimental techniques. His research is funded by, amongst others, the European Commission, the Minerva Research Initiative and the Danish Research Council. He has close collaborations with authorities at a local, national and international level.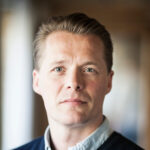 LOWE, David – Ph. D
David is a senior research fellow at Leeds Law School, Leeds Beckett University. His research areas include terrorism and security, extremism, policing and human rights, with his interest in these areas emanating from his previous career as a police office in the UK. His work has been widely published work covering a doctrinal legal as well as a socio-legal analysis in a comparative study of legislation, case reports and policies in various states' jurisdictions. He is a member of the UK's Counter Terrorism Advisory Network and an external member of UK Parliament's All-Party Parliamentary Committee on a Fit and Healthy Childhood where David providing advice on how extremism impacts on children and young people. David is assisting the Northern Ireland Assembly on the introduction of hate crime legislation and a strategy to prevent persons from being drawn towards extremism and sectarian groups.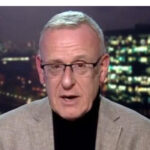 MAKAREM, Amer
A graduate in philosophy and teaching from the American University of Beirut (AUB), Amer Y. Makarem is a blind Lebanese citizen. Director of the Youth Association of the Blind (YAB) based in Lebanon since 1989, he develops projects for the inclusion of the blind in public and private schools. Mr. Makarem is a pioneer advocate and practitioner in promoting inclusive education in Lebanon and the region. A professor of special education at the University of Saint Joseph (USJ), he is also the coordinator of the Network for Inclusion in Lebanon, a board member of the Asian Blind Union, and a member of the executive committee of the World Blind Union. His latest publication, released in 2019, is a guide on training teachers and special educators to include and support students with visual impairments in inclusive schools.
Dr. Makarem is an associate member of the UNESCO-PREV Chair.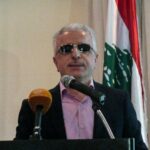 MOCEVIC, Nedzad 
Nedžad Moćević is junior researcher and lecturer at the University of Applied Sciences in Salzburg. He is researching in the field of prevention of violence and lecturing on the topics of radicalization and also on social change. He is also working for the "Extremism Information Center" where he is conducting workshops for social workers, teachers and other professionals who are interested in the prevention of violent radicalization. Additionally to that he is self-employed as a consultant and trainer in the field of cultural diversity and intercultural competence where he is advising companies, organizations and institutions who are interested in fostering intercultural understanding amongst their workforce or members.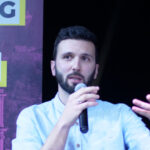 MOTTET, Carol
Carol Mottet has worked at the Swiss Federal Department of Foreign Affairs (FDFA) since 2004. Currently Senior Advisor to the Human Security Division, the FDFA's expertise centre on peace and security matters, she leads a program to prevent violent extremism, participating in the political work of the Ministry while providing expertise in carrying out various activities with program partners. From 2011 to 2014, as Special Representative, she provided support to ECOWAS's Economic Community of West African States mediation efforts for the resolution of the conflict in Mali. She also acted as Special Advisor to the Special Representative of the United Nations Secretary General for Mali as part of the United Nations Multidimensional Integrated Stabilization Mission in Mali (MINUSMA) for the mediation process from 2013 to 2014. Specialized in public international law, humanitarian law and human rights, Ms. Mottet holds a graduate degree in international relations and a bachelor's degree in political science from the Graduate Institute of International Studies.
Mrs. Mottet is an associate member of the UNESCO-PREV Chair.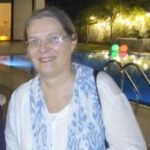 MUSLIU, Afrodita
Executive Director and founder of NEXUS Civil Concept, North Macedonia, Afrodita Musliu holds a master's degree in International Business Administration from Swedish University of Agricultural Sciences – Department of Economics. She has 19 years of experience within civil society organizations in North Macedonia. She is a researcher and certified trainer for OSCE's UNITED CVE Program – Youth Leaders against Intolerance and Violent Extremism (LIVE), trainer for high school teachers and school staff. Her research focuses on religious radicalism, ethno-nationalism and political extremism. Questions related to the role of women in prevention of radicalisation and countering violent extremism (P/CVE) and breaking new grounds important for prevention and building youth resilience within communities most susceptible to radicalisation that leads to violent extremism are essentials to her work. Furthermore, she is involved in a number of projects with international organizations as an expert-practitioner on development of handbooks and training curricula for preventing radicalisation and violent extremism.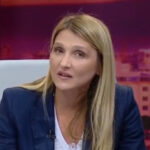 NAGEM, Rasha
Doctoral researcher at the EFTS laboratory of the University of Toulouse-Jean Jaurès, Rasha Nagem is a trainer and euro-mediterranean expert the field of prevention of violent radicalization and extremism. Mrs. Nagem is Programme Manager for the PRACTICIES H2020, Integra, Erasmus+, JPCOOPS and SAT LAW European projects. Her research focuses on radicalization processes among young people and their related prevention policies, as well as the measures of impact of pedagogical prevention tools. She is involved in a number of European projects and organizations on various topics: violent extremism and radicalization, youth delinquency, migration and integration.
Mrs. Nagem is an associate member of the UNESCO-PREV Chair.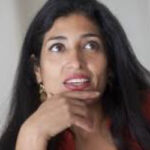 NORELL, Magnus – Ph. D.
Magnus Norell is an Adjunct Scholar at the Washington Institute for Near East Policy in Washington, Senior Fellow at the European Foundation for Democracy in Brussels and Research Associate at the Wilfried Martens Center for European Studies in Brussels. His research focus mainly on International Terrorism (particularly of the religiously motivated kind), Political Violence and the tension between religion and politics. Norell has written and researched extensively on issues concerning issues of national security and democracy-changes in the Middle East/North Africa region (MENA) and Pakistan and Afghanistan. Norell has a background in Military and Civil Intelligence where he worked on Counter-Terrorism and International Terrorism. Dr Norell has a PhD in Political Science and Peace & Conflict Research from the University of Stockholm and has worked and/or studied at the Universities of Stockholm, Uppsala, Genève, Jerusalem (The Hebrew University) and Haifa.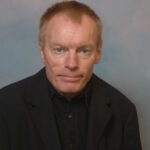 PAUSCH, Markus – Ph. D.
Professor at the Department of Social Innovation of the Salzburg University of Applied Sciences, Markus Pausch is a political scientist with a focus on democracy and participation. He is involved in various research projects such as the EU-H2020 Project Partnership Against Violent Radicalisation in the Cities (PRACTICIES) on inclusive democracy, democratic innovation and civic education as methods of early prevention against anti-democratic extremism. Grounded in the belief that social and political exclusion increases the danger of anti-democratic movements, his theoretical and empirical research focuses on concepts of democratic inclusion and the connection between constructive and non-violent revolt and democracy. Among other topics, Mr. Pausch did research, published papers and delivered lectures on European integration, citizenship education and democracy in the workplace.
Mr. Pausch is an associate member of the UNESCO-PREV Chair.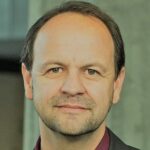 POTVIN, Maryse – Ph. D
Full Professor at the University of Québec in Montréal (UQÀM), Maryse Potvin is a political scientist and sociologist who specializes in the field of education. Director of the Observatoire sur la formation à la diversité et l'équité (OFDE), Ms. Potvin is a member of the Research and Action on Social Polarizations (RAPS) at the SHERPA Research Institute of the Montréal West Island Integrated University Health and Social Services Centre (MWI IUHSSC) and the Accessing Law and Justice (ADAJ) consortium. For the last twenty-five years, her research has focused on racism and ethnic relationships from different angles : sense of belonging and identity-related issues between majorities and minorities, social discourses, public policy and populist groups, "discursive" radicalization, identity experience and construction of youth from racialized minorities, and anti-racist, inclusive, intercultural, civic and rights-based education. Ms. Potvin's research led her to publish more than a hundred books and articles. She worked as an expert advisor for the European Commission, the Bouchard-Taylor Commission, UNICEF Canada, the Montréal Intercultural Council (CIM), the Intercultural Relations Council (CRI), the Ministère de l'Immigration et des Communautés culturelles (MICC) and the Ministère de l'Éducation et de l'Enseignement supérieur (MEES).
Mrs. Potvin is an associate member of the UNESCO-PREV Chair.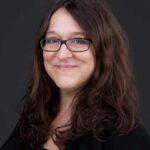 RENARD, Thomas – Ph. D.
Thomas Renard is a Senior Research Fellow at the Egmont Institute, a think tank, and Adjunct Professor at the Vesalius College, in Brussels. He has 15 years of research experience on counter-terrorism policies in Europe. His recent research focussed on responses to returning foreign fighters and their families (including children) in Europe and in the Maghreb, on radicalisation in prison and terrorist recidivism. He has done extensive research on terrorism and radicalisation in Belgium, and the evolution of counter-terrorism/radicalisation policies since 2001. Professor Renard has been invited to present his research in numerous institutions, such as the UNSC, UN CTED, GCTF, ASEM, European Commission and European Parliament. He is also regularly invited to teach or provide trainings for CVE practitioners, and is involved in several confidential policy discussions. He has also organised various trainings and study days, bringing together key academics and CVE practitioners in Belgium.
Mr. Renard is an associate member of the UNESCO-PREV Chair.
ROUSSEAU, Cécile – M.D. M.Sc.
Full Professor at the Faculty of Medicine of McGill University, Cécile Rousseau works for the Division of Social and Transcultural Psychiatry, a Department of Psychiatry unit. She is the scientific director of the Research and Action on Social Polarizations (RAPS) at the SHERPA Research Institute of the Montréal West Island Integrated University Health and Social Services Centre (MWI IUHSSC). Ms. Rousseau leads a research team on the intervention and prevention of radicalization leading to violence in the areas of health, social services and education. She also conducts research on school-based prevention programs for immigrant and refugee youth, on the impact of migration policies on mental health, on creative expression in school programs and on secondary traumas related to organized war and violence.
Mrs. Rousseau is an associate member of the UNESCO-PREV Chair.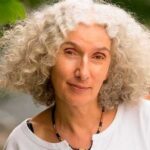 SAMBE, Bakary – Ph. D.
Bakary Sambe is director of the Timbuktu Institute, the African Center for Peace Studies based in Dakar and Niamey; coordinator of the Observatory of Radicalisms and Religious Conflicts in Africa; and a teacher-researcher at the Centre d'étude des religions (CER) at the Université Gaston Berger in Saint-Louis, Senegal. Dr. Sambe is a specialist in both transnational networks and the prevention of violent extremism in the Sahel, in both theory and practice.  With a PhD in Political Science and an MA in Arab and Islamic Studies, Dr. Sambe is the author of several publications, including Morocco in South Sahara: Strategic Influence in Times of Geopolitical Changes (2013), Europe, the Mediterranean and the Arab World at the Turn of the Century (2012) and The Mali Crisis, Origins and Impact in Sahel (2012).
Dr. Sambe is an associate member of the UNESCO-PREV Chair.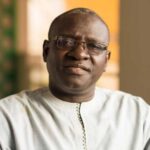 SAVAGE, Sara – Ph. D.
Cofounder of the IC Thinking method, Sara Savage is a social psychologist and a senior research associate at the Department of Psychology of the University of Cambridge. Her doctoral work at the University of Cambridge laid the foundations for understanding the way in which cognitive and social dynamics shape how people think about the social world in fundamentalism, social polarisation and extremism. With her colleagues, she developed an array of interventions to address these phenomenons, operationalizing the construct of 'Integrative Complexity' (IC) to measure violence prevention-related cognitive change. Ms. Savage's work spans universal prevention through critical thinking programs in schools, programs for identified 'at risk' youth, and programs for former and current detainees involved in violent extremism. She is the author of thirty-four publications in this field.
Mrs. Savage is an associate member of the UNESCO-PREV Chair.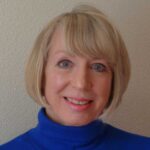 SÈZE, Romain – Ph. D.
Holder of a doctorate in sociology from the École des hautes études en sciences sociales since 2012, Romain Sèze is a researcher at the Institut national des hautes études de la sécurité et de la justice (INHESJ). Attached to the Sociétés, Religions et Laïcités group, a research laboratory coordinated by the Centre national de la recherche scientifique (CNRS) and the École pratique des hautes études (EPHE-PSL), Mr. Sèze specializes in religion through the lens of security and justice issues. His research focuses on the political and religious sociology of the Muslim phenomenon in Europe, more specifically on militant violence perpetrated in the name of Islam and on the policies dedicated to it. He is also interested in the political and religious sociology of the Muslim phenomenon in Europe, more specifically in militant violence perpetrated in the name of Islam and on the policies dedicated to it. Mr. Sèze is a professor at Sciences Po Saint-Germain-en-Laye.
Mr. Sèze is an associate member of the UNESCO-PREV Chair.
THÉROUX-BÉNONI, Lori-Anne – Ph. D.
Lori-Anne Théroux-Bénoni is Director of the Regional Office for West Africa, the Sahel and the Lake Chad Basin at the Institute for Security Studies (ISS). She leads a team of researchers based in Dakar, Bamako, Abidjan, Abuja and N'Djamena. The unit works on key policy issues in the region such as violent extremism and terrorism, political instability, local conflicts, peace operations and political processes. Prior to joining ISS in 2012, she worked as a researcher for the Peace Operations Network (ROP) at the University de Montréal, in Canada, as well as for Radio-Canada and the Carter Center in Côte d'Ivoire. Ms. Théroux-Bénoni holds a doctorate in anthropology from the University of Toronto. She conducts research from an anthropological perspective through the studying of conflicts, insecurity and violence to inform current policy discussions and processes at national, regional and global levels.
Mrs. Théroux-Bénoni is an associate member of the UNESCO-PREV Chair.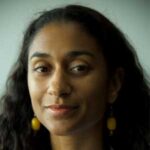 TOUCHET, Frédéric
Frédéric Touchet, engineer, is the founder and director of Le Moutard, located in Lyon. He creates and produces didactic and interactive supports for young people and educational actors. His concept "Expo-quiz®" allows reflection and debate on social issues in schools, leisure activities and supervised education. His multidisciplinary expertise has allowed him to get involved in the field of primary prevention of radicalization through the creation of numerous titles such as "Awakening the critical spirit", "Secularism", "Equality between girls and boys", or "Living in the city, let's talk about it! ». His productions are developed in close partnership with institutions of reference in the fields of education and justice, as well as with the public concerned. They are recognized at the French and European levels and have won several awards.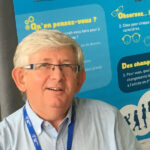 ZEUTHEN, Martine
Martine Zeuthen is an Associate Fellow in the Terrorism and Conflict Research Group at RUSI. Based in Kenya she focusses on extremism and radicalisation, countering violent extremism, programme management and research methodology. Martine set up RUSI's operation in East Africa and led the 'Strengthening Resilience to Violent Extremism in the Horn of Africa' (STRIVE) programme and the follow on, STRIVE II as well as many other research-based CVE projects. She is a Danish anthropologist (BA and MSc) and currently studying a PhD in Crime and Security Studies at University College London. She became a Senior Fellow at Hedayah Centre of Excellence in February 2020 and is also a member of an International Consensus Guidelines Committee managed by the Canadian Practitioners Network for the Prevention of Radicalisation and Extremist Violence (CPN-PREV) as well as a member of the Danish Researchers Network specializing in extremism and radicalisation.