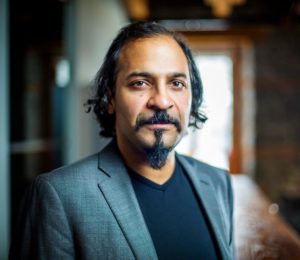 Vivek Venkatesh, Ph. D.
FULL PROFESSOR, INCLUSIVE PRACTICES IN VISUAL ARTS, ART EDUCATION, CONCORDIA UNIVERSITY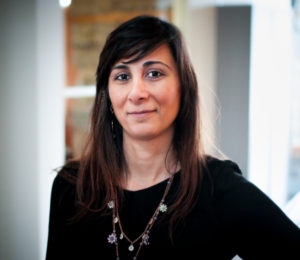 Ghayda Hassan, Ph. D.
Psychologist, Full Professor, Director, CPN-PREV, Université du Québec à Montréal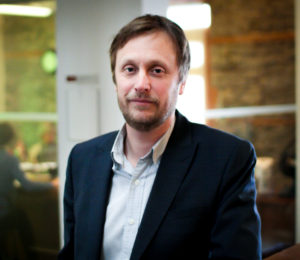 David Morin, Ph. D.
Full Professor, Faculty of Arts, Humanities and Social Sciences, Université de Sherbrooke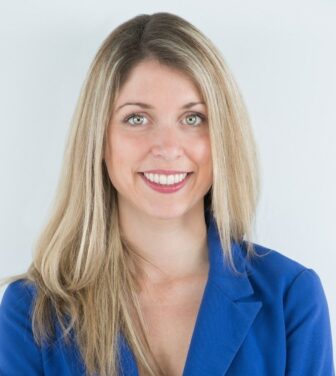 Marie-Ève Carignan, Ph. D.
Head of media division, Associate Professor, department of communication, Université de Sherbrooke
MORIN, David – Ph. D.
David Morin is Full Professor at the School of Applied Politics of the University of Sherbrooke. His expertise and professional experience address national and international security. He co-founded the Observatory on Radicalization and Violent Extremism (OSR), a centre bringing together researchers and experts to observe, document, understand and analyze the phenomena of radicalization and violent extremism. Currently Co-President of Dialogue+ project, which aims to prevent discrimination and radicalization in Canada, Mr. Morin is one of the initiators of Forum Jeunesse – Penser la démocratie autrement, a Québec program aiming to defuse extremist dialogues leading to violence. Since 2018, he is an expert member of the Working Group for the establishment of the Réseau francophone de prévention de la radicalisation et de l'extrémisme violents (Francoprev) of the International Organisation of La Francophonie. In 2016, he was a member of the Scientific Committee for the UNESCO conference titled 'The Internet and the Radicalization of Youth: Preventing, Acting and Living Together'. Finally, in addition to many scientific activities, Prof. Morin actively contributes to the debate and dialogue on issues related to radicalization.
HASSAN, Ghayda – Ph. D.
Clinical Psychologist and Full Professor of Clinical Psychology at the University of Québec in Montréal (UQÀM), Ghayda Hassan is the founder and director of the Canadian Practitioners Network for Prevention of Radicalization and Extremist Violence (RPC-PREV). She is also a researcher within the Research and Action on Social Polarizations (RAPS) team at the SHERPA Research Institute of the Montréal West Island Integrated University Health and Social Services Centre (MWI IUHSSC). Her systematic reviews, research and clinical activities revolve around four key themes: 1) Social suffering, relationships between communities, and violent extremism; 2) Intervention in the context of armed conflicts and domestic violence; 3) Identity, sense of belonging and mental health of children and adolescents who are members of ethnic or religious minority groups; 4) The intervention and cultural sensitivity training of various professionals working with immigrants and vulnerable refugees. Her clinical and research activities focus on the interaction between culture, identity, mental health and violence among the specific groups studied.
VENKATESH, Vivek – Ph. D.
In addition to being Full Professor of Inclusive Practices in Visual Arts within the Department of Art Education at the Faculty of Fine Arts of Concordia University, Vivek Venkatesh is Director of the Centre for the Study of Learning and Performance, Director of Project SOMEONE, Co-Founder and Co-Curator of the multimedia and musical projects Landscape of Hate and Landscape of Hope and founder of the Grimposium Festival and conference series. He is a filmmaker, multimedia artist and an interdisciplinary applied learning scientist. His research and creative works investigate the intersection between classroom learning, public pedagogy and digital media—especially with respect to the sociocultural impacts of increased mobile and social media use in the broad context of citizen education.
CARIGNAN, Marie-Ève – Ph. D.
Marie-Ève Carignan is head of media division and an associate professor in the Department of Communication at the University of Sherbrooke. She holds a Ph.D. in communication from the University of Montreal and a Ph.D. in information and communication from the Institut d'Études Politiques in Aix-en-Provence. Professor Carignan's research focuses mainly on media content analysis, the impact of media on society, risk and crisis communication, and communication strategies. She has obtained numerous research grants to study the communication strategies of public health actors as well as the impacts of misinformation, the rise of conspiracy thinking and the effectiveness of prevention tools in the context of the current COVID-19 pandemic. Her extensive professional experience in communications, strategic analysis, media relations and public relations has led her to regularly intervene in the national and international media and as a speaker. She has also collaborated on several collective works and published in communication, health, journalism, politics and history journals.
DIRECTOR OF THE UNESCO-PREV CHAIR'S SCIENTIFIC COMMITTEE
AOUN, Sami – Ph. D.
Sami Aoun is Professor Emeritus at the University of Sherbrooke. He is also Director of the Observatory on the Middle East and North Africa (OMAN), affiliated with UQÀM's Raoul-Dandurand Chair in Strategic and Diplomatic Studies and Co-Founder of the Observatory on Radicalization and Violent Extremism (OSR). His major interests are applied politics, and challenges and conflicts in the Middle East, ethics and international decision-making, democracies, democracies and the legitimacy of political systems, religion and modernity, as well as interreligious and intercultural dialogue.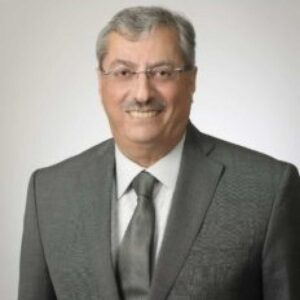 AL BABA DOUAIHY, Sylvana – Ph. D.
General Coordinator of the UNESCO-PREV Chair, Sylvana Al Baba Douaihy has an interdisciplinary background. She holds a PhD in Contemporary Religious Studies and a Master of Engineering in Computer and Network Engineering. Although originally trained in multimedia engineering, Sylvana is deeply passionate about politics, religion and modernity. Ms. Al Baba Douaihy is more interested in the study and analysis of cyber phenomena in the humanities and social sciences as well as the transformation of contemporary societies through digital technology. She teaches cyberterrorism at the École supérieure d'études internationales de l'Université Laval, cybersecurity at the Centre universitaire de formation continue de l'Université de Sherbrooke, and the continuing education program in cybersecurity and integrated security at the Cégep de Sherbrooke. Previously, she was a senior security program planning officer with the Security and Investigation Services team at Canada Post.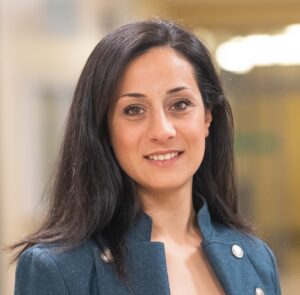 MADRIAZA, Pablo – Ph. D.
Pablo Madriaza is General Coordinator of the Canadian Practitioners Network for the Prevention of Radicalization and Extremist Violence (CPN-PREV) and Scientific Coordinator of the UNESCO Chair for the Prevention of Radicalization and Violent Extremism. He has participated in numerous research projects and publications on school violence, crime and the prison system. Mr. Madriaza recently conducted various studies on preventing radicalization and violent extremism, social conflicts and collective action, as well as the prevention of crime. Regarding the latter, he conducted a systematic review, an international study of front-line workers and intervention issues and a research action in order to develop a PVE program within the French Penitentiary Services for Integration and Probation (SPIP).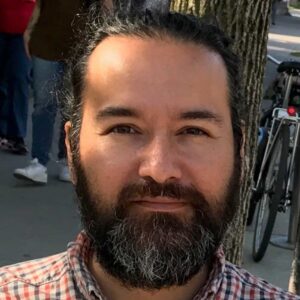 HEAD OF MEDIA DIVISION AND CO-HOLDER
PERRAULT, Jean – Ph. D.
Jean Perrault has over 25 years of experience in both psychosocial and medical research. Among other things, he has participated in the establishment of a clinical trial management organization. Furthermore, he has largely contributed to the success of a group dedicated to the transfer of knowledge in the psychosocial field. Recognized for his rigor, Mr. Perrault was responsible for planning and monitoring activities, writing partnership agreements, relations with service providers, procurement, human resources, budget management, and cost control. His writing skills have been used to produce a variety of reports and numerous outputs.