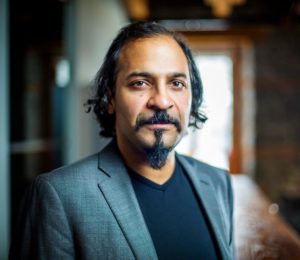 Vivek Venkatesh, Ph. D.
FULL PROFESSOR, INCLUSIVE PRACTICES IN VISUAL ARTS, ART EDUCATION, CONCORDIA UNIVERSITY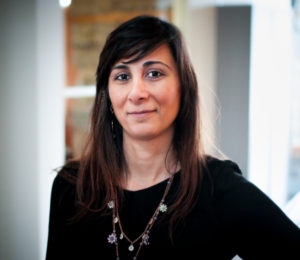 Ghayda Hassan, Ph. D.
Psychologist, Full Professor, Director, CPN-PREV, Université du Québec à Montréal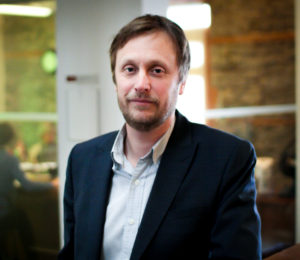 David Morin, Ph. D.
Full Professor, Faculty of Arts, Humanities and Social Sciences, Université de Sherbrooke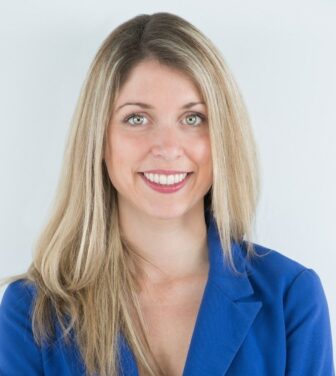 Marie-Ève Carignan, Ph. D.
Head of media division, Associate Professor, department of communication, Université de Sherbrooke
MORIN, David – Ph. D.
David Morin is a tenured professor in the School of Applied Politics in the Faculty of Arts and Humanities at the Université de Sherbrooke. His areas of expertise and professional experience include national and international security issues, particularly violent extremism, radicalization, disinformation and conspiracy. He is a co-holder of the UNESCO Chair in the Prevention of Violent Radicalization and Extremism (UNESCO-PREV Chair). He served on the Expert Advisory Panel on Online Safety to provide advice to the Government of Canada on a legislative and regulatory framework to best address harmful content online. He also serves as a designated expert on the steering committee of the Francophone Network for the Prevention of Radicalization and Violent Extremism that could lead to Terrorism (FrancoPREV) supported by the International Organization of La Francophonie. Finally, in addition to his numerous scientific and practical activities, Professor Morin actively contributes to the public debate and the media on these issues.
HASSAN, Ghayda – Ph. D.
Clinical Psychologist and Full Professor of Clinical Psychology at the University of Québec in Montréal (UQÀM), Ghayda Hassan is the founder and director of the Canadian Practitioners Network for Prevention of Radicalization and Extremist Violence (RPC-PREV). She is also a researcher within the Research and Action on Social Polarizations (RAPS) team at the SHERPA Research Institute of the Montréal West Island Integrated University Health and Social Services Centre (MWI IUHSSC). Her systematic reviews, research and clinical activities revolve around four key themes: 1) Social suffering, relationships between communities, and violent extremism; 2) Intervention in the context of armed conflicts and domestic violence; 3) Identity, sense of belonging and mental health of children and adolescents who are members of ethnic or religious minority groups; 4) The intervention and cultural sensitivity training of various professionals working with immigrants and vulnerable refugees. Her clinical and research activities focus on the interaction between culture, identity, mental health and violence among the specific groups studied.
VENKATESH, Vivek – Ph. D.
In addition to being Full Professor of Inclusive Practices in Visual Arts within the Department of Art Education at the Faculty of Fine Arts of Concordia University, Vivek Venkatesh is Director of the Centre for the Study of Learning and Performance, Director of Project SOMEONE, Co-Founder and Co-Curator of the multimedia and musical projects Landscape of Hate and Landscape of Hope and founder of the Grimposium Festival and conference series. He is a filmmaker, multimedia artist and an interdisciplinary applied learning scientist. His research and creative works investigate the intersection between classroom learning, public pedagogy and digital media—especially with respect to the sociocultural impacts of increased mobile and social media use in the broad context of citizen education.
CARIGNAN, Marie-Ève – Ph. D.
Marie-Ève Carignan is head of media division and an associate professor in the Department of Communication at the University of Sherbrooke. She holds a Ph.D. in communication from the University of Montreal and a Ph.D. in information and communication from the Institut d'Études Politiques in Aix-en-Provence. Professor Carignan's research focuses mainly on media content analysis, the impact of media on society, risk and crisis communication, and communication strategies. She has obtained numerous research grants to study the communication strategies of public health actors as well as the impacts of misinformation, the rise of conspiracy thinking and the effectiveness of prevention tools in the context of the current COVID-19 pandemic. Her extensive professional experience in communications, strategic analysis, media relations and public relations has led her to regularly intervene in the national and international media and as a speaker. She has also collaborated on several collective works and published in communication, health, journalism, politics and history journals.
DIRECTOR OF THE UNESCO-PREV CHAIR'S SCIENTIFIC COMMITTEE
AOUN, Sami – Ph. D.
Sami Aoun is Professor Emeritus at the University of Sherbrooke. He is also Director of the Observatory on the Middle East and North Africa (OMAN), affiliated with UQÀM's Raoul-Dandurand Chair in Strategic and Diplomatic Studies and Co-Founder of the Observatory on Radicalization and Violent Extremism (OSR). His major interests are applied politics, and challenges and conflicts in the Middle East, ethics and international decision-making, democracies, democracies and the legitimacy of political systems, religion and modernity, as well as interreligious and intercultural dialogue.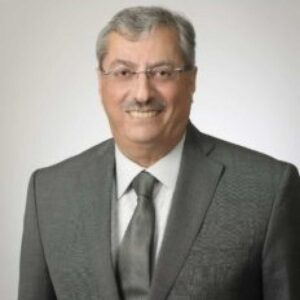 AL BABA DOUAIHY, Sylvana – Ph. D.
Sylvana Al Baba Douaihy is the General Coordinator of the UNESCO Chair in the Prevention of Violent Radicalization and Extremism (UNESCO-PREV). She holds a doctorate in contemporary religious studies. With a background in computer engineering and a teaching experience where she was interested in the digital transformation of contemporary societies, Ms. Al Baba Douaihy is undertaking a post-doctoral fellowship in the field of cyber security in the fall of 2022. In collaboration with the Groupe de recherche interdisciplinaire en cybersécurité (GRIC) of the Université de Sherbrooke and under the supervision of Professor Hugo Loiseau (Faculty of Arts and Humanities, School of Applied Politics), she will carry out a number of research, training and knowledge transfer tasks aimed at better understanding the geopolitical issues of cybersecurity of energy infrastructures in North America, particularly with respect to hydroelectric networks. As part of the Intersectional Comparison of Critical Infrastructure in Canada (Energy, Finance, Governance and Health) project and in partnership with the Faculty of Law, Ms. Al Baba Douaihy is also co-leading a project on the governance of cyber security of critical infrastructure in Canada. Finally, she is participating in a Franco-Quebec collaboration on cybersecurity issues for the Paris 2024 Olympic Games. Ms. Al Baba Douaihy is also a professor in cybersecurity at the École supérieure d'études internationales de l'Université Laval.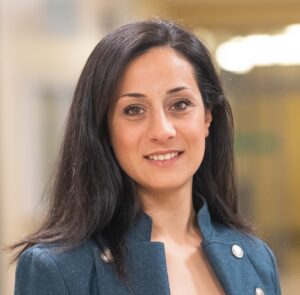 BÉDARD, Sylvain– Doctorant
With a multidisciplinary background and practical experience in communication and political strategy, Sylvain Bédard is the scientific coordinator of the UNESCO-PREV Chair. He works mainly on issues related to conspiracy, disinformation and democratic resilience. D. candidate in the Ethics and Applied Politics track of the Doctorate in Practical Philosophy at the Université de Sherbrooke, his project focuses on the resilience of informal online deliberation in the face of hateful and misleading discourse in the context of the climate change debate.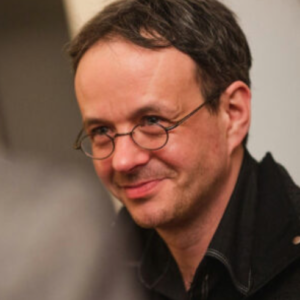 HEAD OF MEDIA DIVISION AND CO-HOLDER
PERRAULT, Jean – Ph. D.
Jean Perrault has over 25 years of experience in both psychosocial and medical research. Among other things, he has participated in the establishment of a clinical trial management organization. Furthermore, he has largely contributed to the success of a group dedicated to the transfer of knowledge in the psychosocial field. Recognized for his rigor, Mr. Perrault was responsible for planning and monitoring activities, writing partnership agreements, relations with service providers, procurement, human resources, budget management, and cost control. His writing skills have been used to produce a variety of reports and numerous outputs.