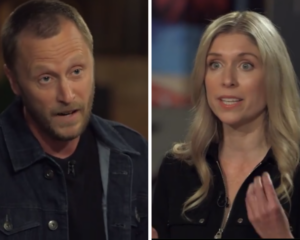 Two experts of the Chair, Professor Marie-Ève Carignan and Professor David Morin, were invited to speak about the movement of opposition to health measures on the new program "Nos années 20". Hosted by Patrick Lagacé, this new public affairs magazine began airing by examining this movement of opposition to health measures, knowing it is increasingly suspicious of the political and health authorities. The two experts were asked to react to a story by Jean-Simon Bui who went to meet people who are part of this movement in order to open a dialogue.
Will the movement survive the COVID-19 pandemic? H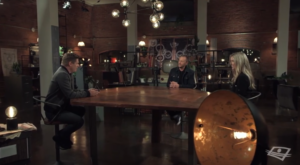 ow does it allow us to have a reflection of our society and the mechanisms behind the social polarizations we observe? What are the nuances between this movement of opposition and what is called conspiracy thinking? 
It was an opportunity for the co-holder and the Head of the media division to elaborate on the tense political climate since the beginning of the decade, both from a mediatic and political point of view, an issue they have been following closely.
Article by Marianne Renauld Robitaille 
Photo Credit : Télé-Québec