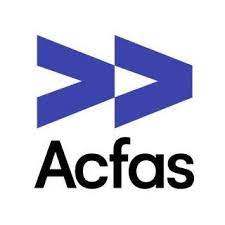 Acfas is beginning to celebrate its 100th anniversary. At the heart of its mission, the development of scientific and technological culture is the primary condition for the constant dialogue that must take place between science and society.
Acfas is therefore soliciting the participation of researchers, graduate students, and practitioners of science and technology culture, communication, mediation and journalism, to take part in a symposium co-organized by our head of media division, Marie-Ève Carignan, on the issues related to the dialogue between science and society.
Important dates :
Conference dates: May 11 and 12, 2022
Deadline to submit a proposal: February 10, 2022 at 5:00 pm (EST)
Deadline for feedback from the organizing committee to authors: February 24, 2022
Deadline to receive the discounted conference registration rate: March 31, 2022
Email the file to chastenay.pierre@uqam.ca by February 10, 2022 at 5:00 pm EST.
Article by Acfas
Crédit Photo: Acfas