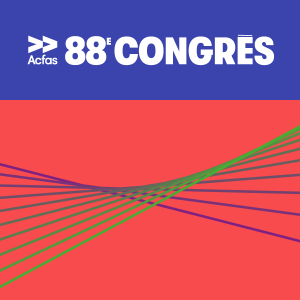 The Chair and its partners the Canadian Practitioners Network for the Prevention of Radicalization and Violent Extremism (CPN-PREV), the Research and Action on Social Polarizations (RAPS), the Centre d'expertise et de formation sur les intégrismes religieux et la radicalisation (CEFIR), the Institut de recherche sur l'intégration professionnelle des immigrants (IRIPI) and the Centre for the Prevention of Radicalization Leading to Violence (CPRMV) will hold a symposium on Friday, May 7, 2021 during the 88th ACFAS Congress.
The title of this symposium is "Social Polarizations in the Time of the COVID-19 Pandemic: Problematizing Otherness and Identities in Times of Crisis". The Chair's co-holders, the Head of the Media Division and child psychiatrist Cécile Rousseau will chair panels during the day.
Please note that the event will be held in French.
Photo Credit : ACFAS