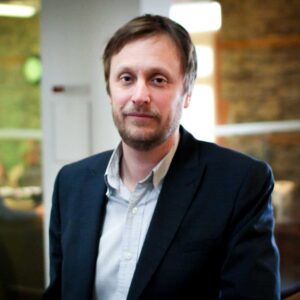 Our co-holder David Morin will participate in the event Les Grandes découvertes de l'UdeS on June 8, 2022 to talk about his journey.
Internationally, UdeS researchers stand out for their bold research projects and recognized expertise.
Financed by the Fonds de recherches du Québec, the Gairdner Foundation and the CHUS Research Centre, in partnership with the Vice-Rectorate of Research of the Université de Sherbrooke, BistroBrain officially ends its 2021-2022 season in style with an event held at the Granada Theatre in the heart of downtown.
Come and meet leaders in knowledge creation during a 7@9 that will be highly interesting, whether online or face to face.
On the menu: popularized presentations by 4 researchers who have distinguished themselves in the last year as well as short presentations by student researchers.
Where: Granada Theatre
When: June 8, 2022, 7-9pm
Photo by BistroBrain