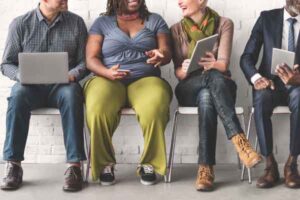 As part of the International Day for the Elimination of Racial Discrimination, the Ministry of Canadian Heritage, Québec region, will host an event titled "Diversity and Inclusion: Diversity Representativeness For the Elimination of Racial Discrimination" on March 17th, 2020, in Montréal, Canada.
M. Vivek Venkatesh, Co-Holder of the UNESCO Chair in prevention of radicalisation and violent extremism and Professor at Concordia University, will represent the Chair and its Project SOMEONE at the event.
The gathering aims to highlight representativeness as a tool against discrimination and racism, as well as the role it plays in tackling inequalities faced by racialized people.
Foe further information ou to attend the event, please contact Rebecca Estrada MacDonald by phone (514-496-5380) or by email (rebecca.estradamacdonald@canada.ca).
Photo credit: Freepik