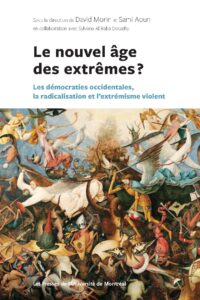 The experts of the UNESCO-PREV Chair are pleased to present you this book that addresses in depth the main issues facing Western democracies regarding the phenomena of radicalization and violent extremism.
Under the direction of David Morin, Sami Aoun and with the collaboration of Sylvana Al Baba Douaihy, this book brings together more than forty specialists and researchers from different disciplines in a dozen Western countries. It offers theoretical, empirical and practical keys while clearly enhancing the state of knowledge on these complex issues.
Please note that the book is only available in French for now.
Photo Credit : Les Presses de l'Université de Montréal