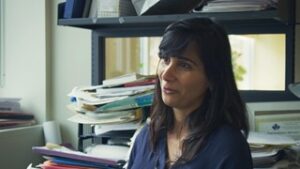 The work of the CIUSSS team for the prevention of discimination and violent radicalization in the Centre-Ouest-de-l'île-de-Montréal is highlighted in the Télé-Québec show "L'avenir nous appartient".
The report features testimonials from co-chair Ghayda Hassan, a clinical psychologist, and Cécile Rousseau, a child psychiatrist who is an associate member of the Chair. Both women are also professors at the Université du Québec à Montréal and McGill University respectively.
The report highlights the role of mentoring among radicalized youth, a support service that can have a sporting, artistic, spiritual or interpersonal vocation. In general, mentors help individuals to reconnect with reality through their abandoned passions, or with their loved ones, from whom they are isolated.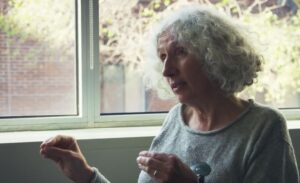 As Cécile Rousseau says, "You have to give them a life project, starting with small things. The small actions of daily life add up and produce a change".
For her part, Ghayda Hassan asserts that there is no such thing as zero risk, but "When we are together and there are many of us who make a small gesture, it becomes like this little stone that we throw into a pond and the effect becomes greater and greater".
If mentoring is a time-consuming approach, the team is doing well. "I'm always going to believe that you can make a difference," says Professor Hassan.
Please note that this report is available in French only.
Photo Credit : Télé-Québec