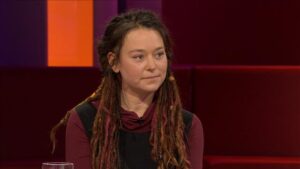 This Sunday February 14th, the co-holder David Morin was at Tout le monde en parle accompanying Édith Blais, hostage in the Sahara for 450 days and author of the book "Le sablier".
David Morin acted as a counselor to the family of Édith Blais during the 15 months of captivity. He also wrote the preface to Édith Blais' book.
Please note that this interview is available in French only.
Photo Credit : Karine Dufour