Radical wars ; une plongée dans la radicalisation armée
SteinKis editions, 2019
By Aouni F. and Alava S.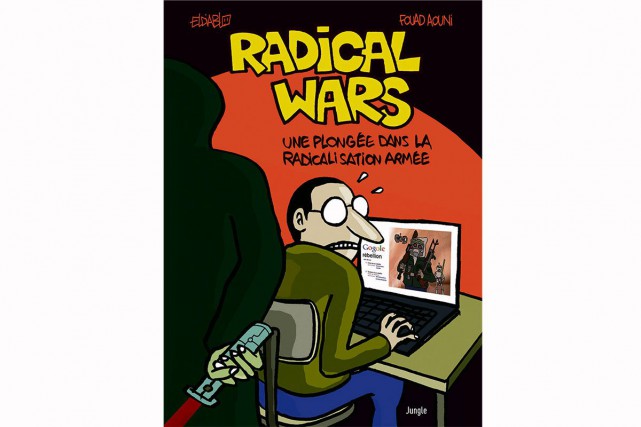 As a small extremist fringe of the Starouar community, the Jedists live according to the precepts of their idols, even if they use their lightsaber on the civil populations, or fight on the planet Tatooline. What drives them to take up arms in distant lands? Will they eventually become aware of the scope of their actions? Based on real evidence, Radical Wars portrays fictitious characters committed to violent logic, and delivers didactic, non-ideological and veritable, raw confessions, on the reasons behind the violent radicalization of these Jedists.
A pedagogical notebook written by Séraphin Alava, Professor of Educational Sciences at the University of Toulouse and member of the UNESCO Chair in the Prevention of Violent Radicalization and Extremism, completes this album pedagogically.
https://www.chapitre.com/BOOK/eldiablo-aouni-fouad/radical-wars-une-plongee-dans-la-radicalisation-armee,76883510.aspx