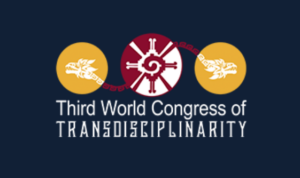 The International Centre for Transdisciplinary Research and Studies (CIRET) in France, the National School of Anthropology and History (ENAH) in Mexico, the UNESCO Transdisciplinary Chair on Human Development and Culture of Peace at the University of Florence (UTC) in Italy and the Centre for Transdisciplinary Education (CETRANS) in Brazil are co-organizing the Third World Congress on Transdisciplinarity. The event, which will be held from October 30, 2020 to September 3, 2021, will take place in virtual venues.
Vivek Venkatesh, co-holder of the UNESCO-PREV Chair, will participate in the academic activities of this virtual congress on January 29, 2021 during a symposium called "Trans-violence: the transdisciplinary reasons to overcome violence". He will present his report titled Social Pedagogy to Build Resilience Against Hate Speech: Primary Prevention of Radicalisation to Violent Extremism.
Course of Events
More specifically, the congress' academic activities will take place over a period of ten (10) months – or forty (40) weeks – with sessions taking place on Wednesdays (with a one-hour lecture and a two-hour round table) and Fridays (with a three-hour symposium). The virtual platforms that will be used for these global events are Zoom, Facebook Live and YouTube Live.
Photo credit : Third World Congress of Transdisciplinarity